Dr. Atima Kamra
Dr. Atima Kamra is a dentist at Robie Street Dental Centre in Halifax.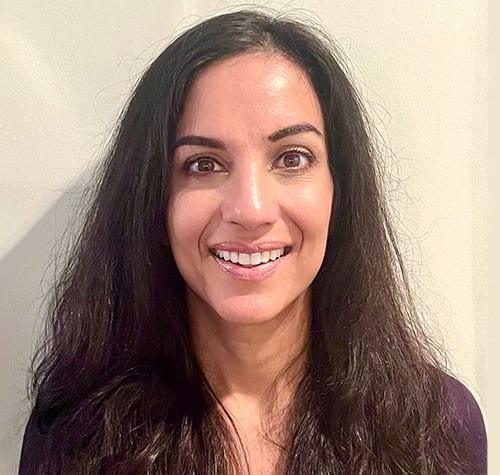 Dr. Atima Kamra has an incredible passion for dentistry. After graduating as Valedictorian from the University of Buffalo School of Dental Medicine in 2003, she started practicing in Chicago, IL. In 2011 she got married and moved to Canada, making Halifax home.
With over 20 years of experience, she loves educating her patients on their dental health and works with them to come up with the best plan of action for their individual situations and desires. With a particular excitement for restoration dentistry, she is one of the few doctors in Eastern Canada with the full core certification from the Bioclear Institute.
When she is not practicing, Dr. Kamra enjoys playing tennis, being actively involved in the wine community, and spending time with her amazing family and friends.